The COVID-19 crisis, along with social distancing is difficult for all. For new patients experiencing jaw, ear, face, or head pain due to possible TMJ Disorder, we are providing FREE initial telehealth consultations with Dr. Busciglio. Please click here to find out more information.
Specialized Treatments
Proven therapies help treat TMJ and sleep disorders.
Latest Technology
Important for patient diagnosis and treatment therapies.
Friendly Staff
We are committed to helping our patients feel better.
Happy Pain-Free Patients
The right diagnosis and treatment can be life changing.
Welcome to Bay Area TMJ and Sleep Center
Have the pain-free life you deserve
There is help for craniofacial pain and sleep apnea. With proper evaluations, and diagnosis, the conditions of craniofacial pain, sleep apnea and snoring can be successfully treated.
We are dedicated exclusively to the evaluation and treatment of these conditions. Our approach is comprehensive evaluation for proper diagnosis and non-invasive treatment therapies. We provide successful results using state of the art technology and research-based treatment in a caring and friendly environment. We recognize and treat each patient as a unique individual.
Our number one priority is helping our patients become pain-free and sleep well to live happier, healthier lives.
Sleep apnea and chronic snoring can negatively impact your health and how well you sleep.
Temporomandibular Joint (TMJ) is caused by disturbances in the action of the jaw and can be quite painful.
There are various TMJ treatment approaches to help relieve chronic craniofacial pain and heal muscles.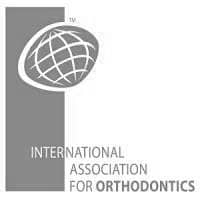 Fill out the form below and we will contact you during our working hours.